---
TO SEE YOUR CHILD /TEEN / ADOLESCENT.  
ANGRY, SCARED, FRUSTRATED , ISOLATING THEM SELVES , ANXIOUS, SAD, LONELY , LOW SELF ESTEEM & CHANGE BEFORE YOUR EYES IS HARD FOR ANY PARENT TO BARE.
The pressures from today's society , peers , school , even those they put on themselves …. it's a struggle for them to know 'who they are , where they belong , where they are going , who they are 'meant ' to be ….. wouldn't it be nice for them to just 'BE' …..
I HAVE WORKED WITH MANY CHILDREN/TEENS/ ADOLESCENTS  ( in schools & privately) IN THE FORM OF PLAY THERAPY , TALKING, WALKING,  TO BUILD CONFIDENCE , GROWTH & FIND COPING STRATEGIES TO MAKE THEIR EVERYDAY LIVES / SCHOOL DAYS  MORE SATISFYING & REWARDING.
I WOULD LIKE TO INVITE YOU & YOUR CHILD ALONG FOR A FREE INITIAL MEETING …..
CALL ME ON 07801 229648
Email therapywithdenise@gmail.com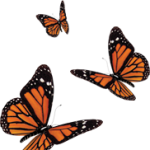 Please ask about T.A.G a Teens Anxiety Group I run currently on Kings Hill & soon in other areas  a chance for children to hear they are not alone  in how they feel